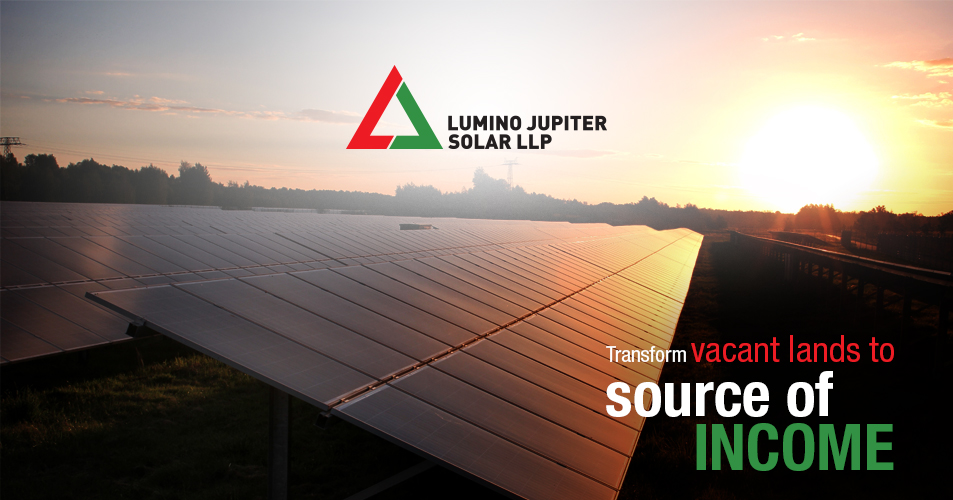 With the increasing threat of depletion of natural resources, shifting to renewable sources of energy from fossil fuels is the ideal option. Choosing to go off grid is one of the most efficient ways of being able to supply your own sources of energy.
Keeping the market shift towards the renewable sources of power and its cost effectiveness in mind, landowners can generate long term monetary benefit by creating their own solar farms. Solar Farms or Solar Parks are large scale applications of solar photovoltaic (PV) panels. They are used to generate clean and green electricity on a large scale to feed into the grid. These farms can cover anything between 10 to 100 acres of land (suggested). The solar farms can produce energy which can then be sold to electric companies or can be utilised for personal business and can also contribute in reducing carbon footprints during the process.
Solar Farms: The benefits
Solar farms help in retaining our natural resources for a longer period keeping the balance of the ecosystem intact reducing the demand for fossil fuels. Vacant lands turned into solar farms can be a simple way of producing safe and renewable sources of energy. There are many benefits of these solar farms:
These lands or farms receive a great return on investment considering the electric bill savings and maintenance costs. Lands turned into solar farms provide assurance of guaranteed income for several years.
Gradual yet steady expansion of solar energy production has opened up many financial opportunities associated with the development of solar powered farms worldwide. With a suitable land area and proper climatic condition, landowners with seasonal cultivated land can make more profit than they can conventionally.
Farmers with ownership of uncultivated or seasonal lands can lease them out and owners of commercial or residential vacant lands can also generate a source of daily income by converting their lands into solar farms. Partnering with energy providers, energy produced can be sold for community usage as well which could bring in additional cash flow to the business.
A secondary source of income for farmers and landowners
Although the obvious benefit of placing solar panels on their land is to reduce the energy bills that results in cost-effectiveness in the long run, they can also be used to generate excess income. Energy produced from such lands can be sold to earn revenue. This process can be more profitable if the land is not in use or a land that is low on productivity. Even if a land is productive, choosing to convert such vacant land into a solar farm is always recommended. While planting crops will involve a lot of hard work in terms of ploughing, harvesting and other activities, adding solar panels and selling the energy produced from them would require less effort and result in earning more revenues.
For landowners
Landowners can benefit from putting their lands on lease for executing large solar projects. This can not only generate lease revenue for them, but also help the farm to provide electricity for surrounding utilities. On the other hand, a company can turn its vacant plot into a solar farm to develop and control their personal power generating units.
For agricultural sector
Uncultivated lands are of no good to farmers. A land becomes infertile for various reasons like excessive salinity, soil erosion or due to poor irrigation infrastructure. Farmers can transform those vacant lands to solar farms and generate a source of regular income. Also, the farmers who often suffer due to the lack of amenities and improper irrigational facilities, can produce their own source of energy, power the pumps and easily mitigate such problems, reducing the energy bills.
The potential of solar farms
Considering the long term benefits and secured schemes, investing lands to develop a solar farm is always profitable for landowners. To turn vacant lands into solar farms, short term lease payments are provided during the development phase which ease out the process. In addition to this, long term lease arrangements spanning for over 20 years are generally negotiated even before the beginning of the project construction.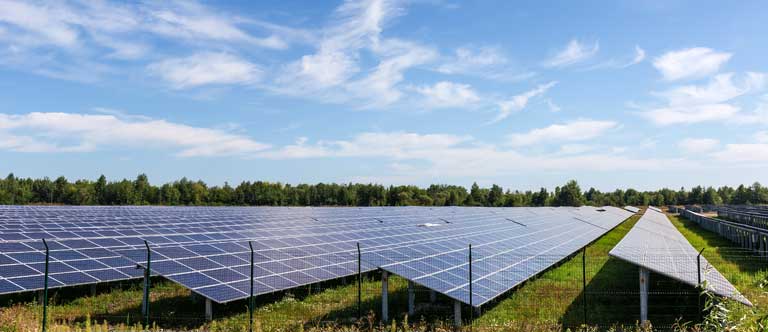 Is your land a good fit for a solar farm?
Take a glance at the key factors that decide the feasibility of using lands for solar developments:
The land must be located near transmission lines and substations
The available acreage must not be less than 10 acres
Geological characteristics of the land like flat slopes, few trees, etc should be taken into consideration
The land should be available for long term leases for no less than 20+ years.
Conclusion
One of the biggest advantages of installing solar panels on vacant lands is, it can be easily customised. Starting from residential properties to commercial ones, lands with the right specifications can host solar farms. Lending uncultivated or unused lands for developing solar farms not only an added source of income but also generate regular and steady income for farmers. If a company is not benefitting as much as it should from plants, warehouses, retail or office premises this is the solution that can turn the vacant space into value. Besides, several growth opportunities occur in this course. Renewable energy reduces electricity bills along with that it makes ecological sense. Depending on the demand, it creates power independence for individuals, fulfilling business and community interests.